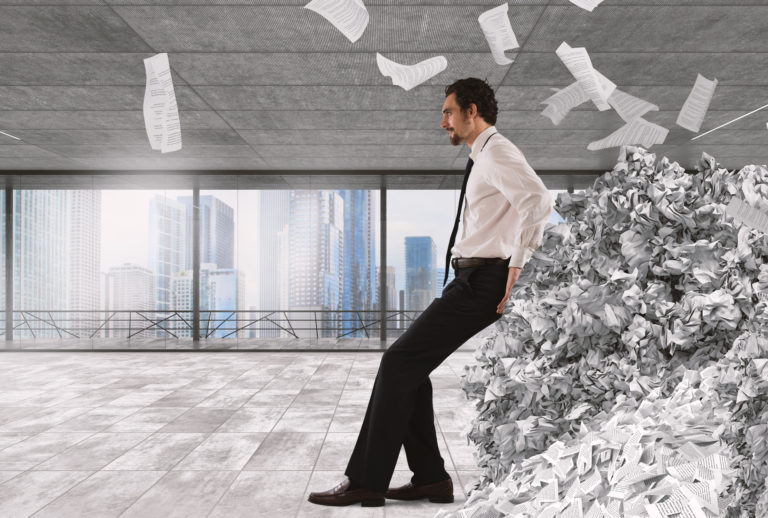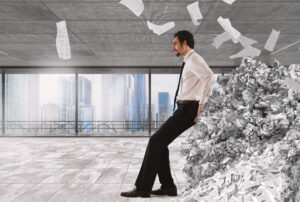 It's amazing how quickly an office can become cluttered with loose, unfiled documents. They not only look untidy, but with identity theft and corporate espionage rife can be a real security problem.
Use these tips to declutter for a more efficient and more secure workspace.
Take a look at each document. Do you really need it? If not it should be discarded.
Digitising and storing on a cloud service (Google Drive etc) is a great way to save space while still having easy access to documents.
Create a logical filing system for storing and retrieving documents quickly. For tips on creating an easy-to-use filing system, check out this site:
http://www.step-by-step-declutter.com/declutter-your-files.html
Don't let clutter creep back into your workspace. Tidy up at the end of each day, and schedule a regular cleanup, say once a month, to check draws and other storage areas for hidden clutter.
To ensure documents you discard are totally destroyed, eliminating the possibility of sensitive data falling into the wrong hands, use a professional and experienced document destruction service.
Metropolitan Shredding Service provides 240-litre lockable Security Bins (minimum order of two), delivered to and picked up from your premises by secure transport either on a one-off basis or as a scheduled service. All documents are taken to one of our secure facilities where they are comprehensively cross-shredded into tiny fragments, then transferred to a recycling facility for final, total destruction. At the end of the process you receive a Certificate of Destruction, your guarantee that all data has been completely destroyed.
Phone us today on 1300 677 074 to find out how easy and cost-effective secure document destruction can be.